When it came to planning my big 30th birthday, I sat down and really contemplated the theme. Anything glitz and glam was out of the question, considering I was coming off a year filled with extravagant events. I just knew I wanted to do it in my backyard, which, although it wasn't a large space, definitely had a cozy country look. Using that as my inspiration, I decided to go with a rustic but chic look – the backyard certainly was perfect for it.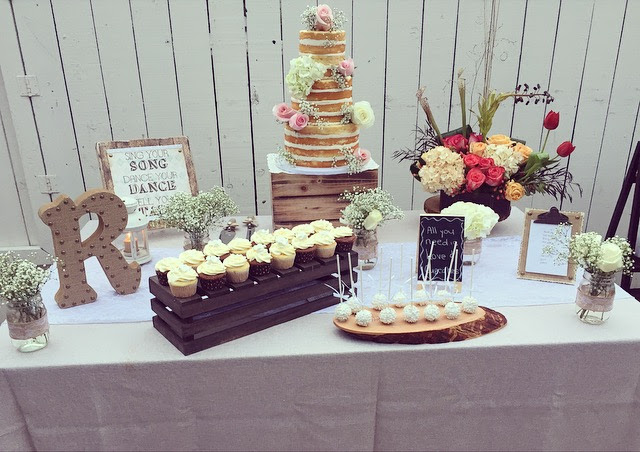 For the dessert table, I chose a bare cake and just added white and blush florals to complete the look. The other sweets included cupcakes and cake pops. I incorporated burlap and lace with the table linen and a runner, keeping the florals very simple with baby's breath, ivory roses, and white hydrangeas. Glowing white lanterns and mason jars embellished with burlap ribbons helped set the perfect ambience for the night.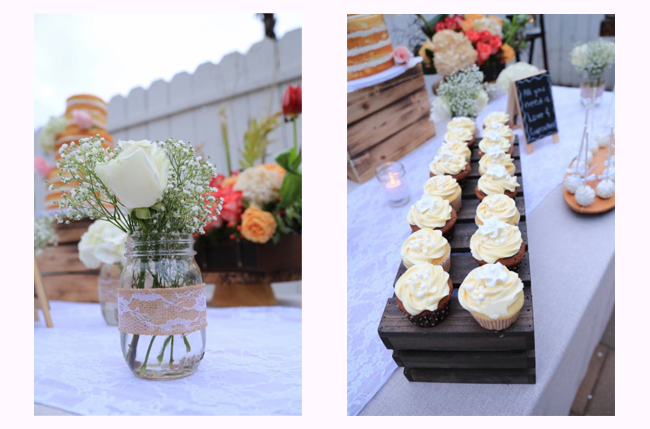 To further add to the backyard's natural country look, I had a wooden barrel table set for the food, which was served on wooden platters. I used white mugs as stands for the platters to add a clean, modern accent to the wood décor. I also incorporated a touch of burlap with a runner across the table to tie it all together. The bar was stocked with a variety of alcohol, with a sign encouraging everyone to "Pick your Poison". Most of my guest just hung out around the bar and cocktail tables all night – I would call that a hit. 🙂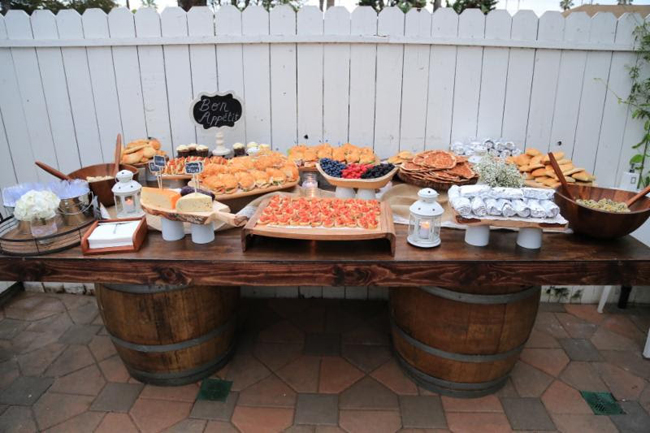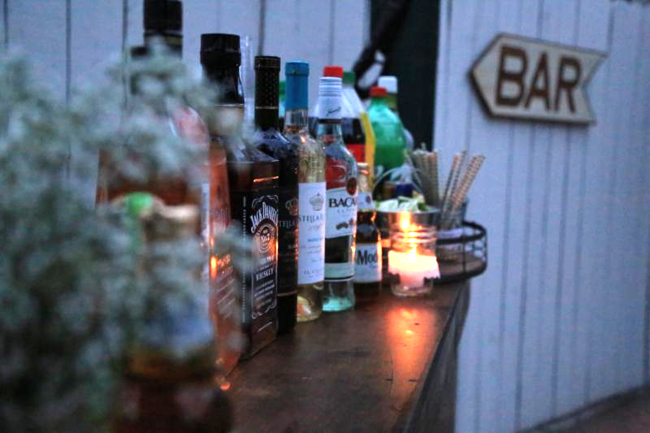 The night was a great turnout, as it should be when you spend it with your closest friends and family. The only hitch in my plans was the weather channel's threat of rain at night. Even though we had to wait to set everything up at the last minute since it was raining during the day, the skies were clear during the party. In the end, it all worked out and my guests and I had a very memorable night!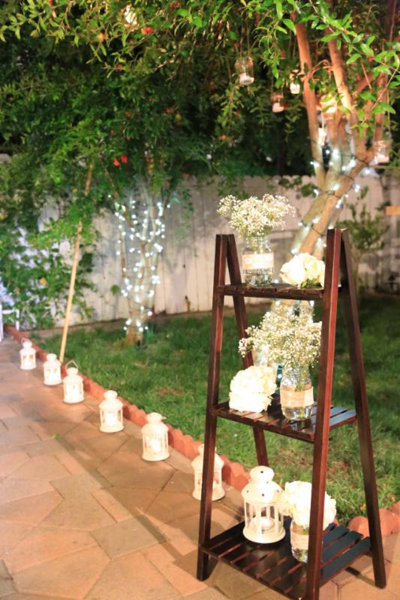 Social Share