Memorable Moments recently had the pleasure of coordinating a gorgeous outdoor wedding at Hummingbird Nest Ranch. The year spent planning this wedding was well worth it: everything came together beautifully, with the help of our amazing vendors, of course.
The rustic theme was carried out by gold, blush, and ivory tones accented with burlap to add a vintage touch. Rectangular and round tables were adorned with gold and burlap linens topped with alternating centerpieces created by the talent at Avant Garden. The combination of romantic hydrangeas and fragrant roses helped tie the whole theme together.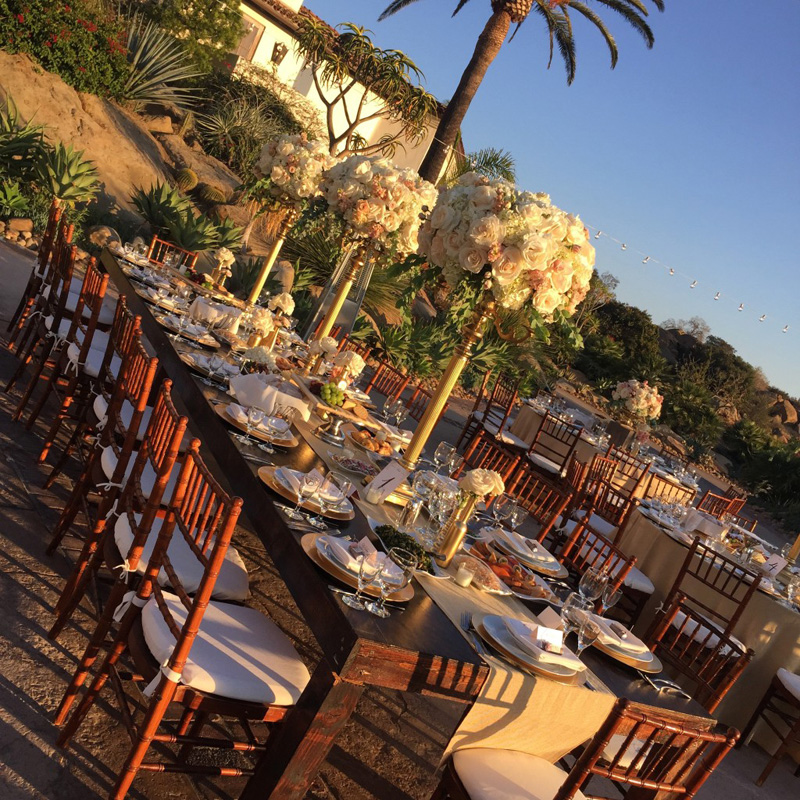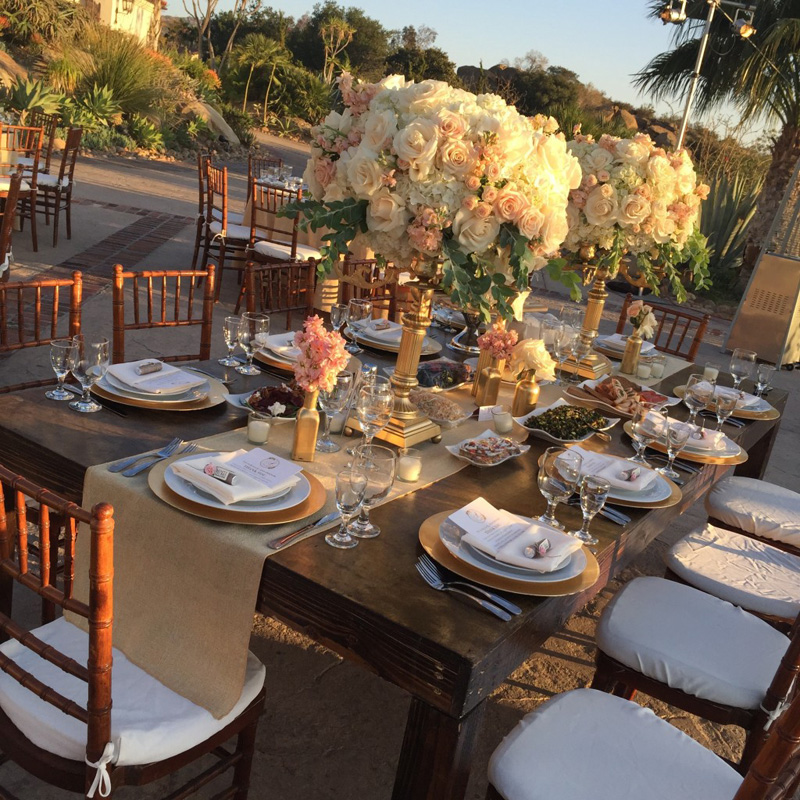 The exquisite cake table was designed by Seda at Sweet Escape, and featured a delicate touch of florals which helped the cake stand out. CMC Rentals provided the rentals for the day, including the stunning gold sequin linen that draped the head table. The glimmer of the gold and the glow from the surrounding lanterns enveloped the new husband and wife in glamour and elegance for the night.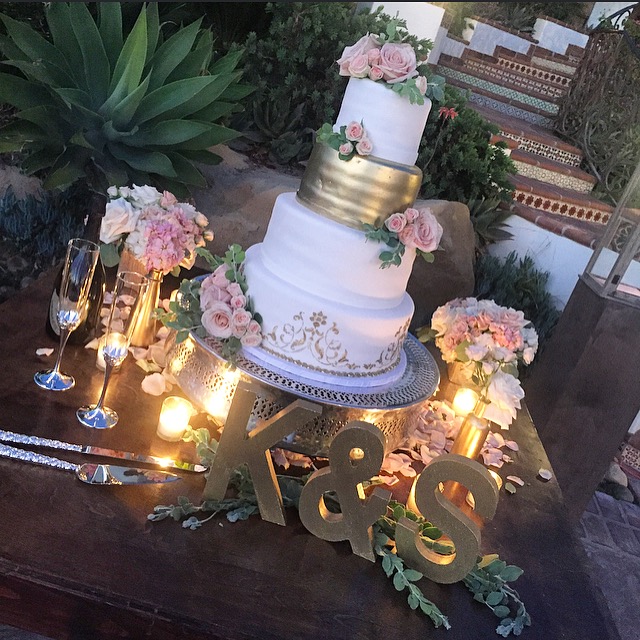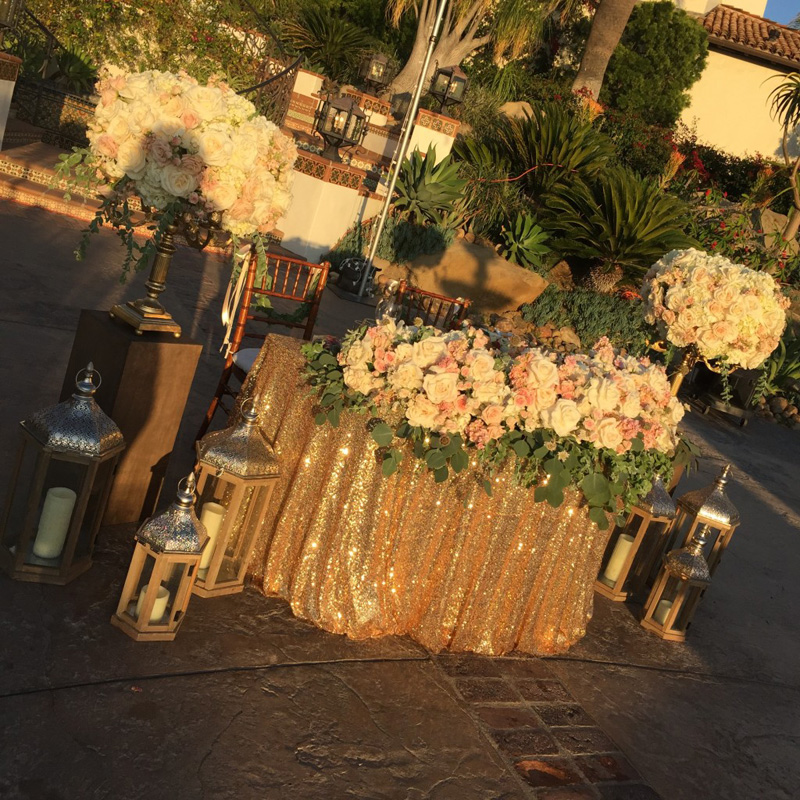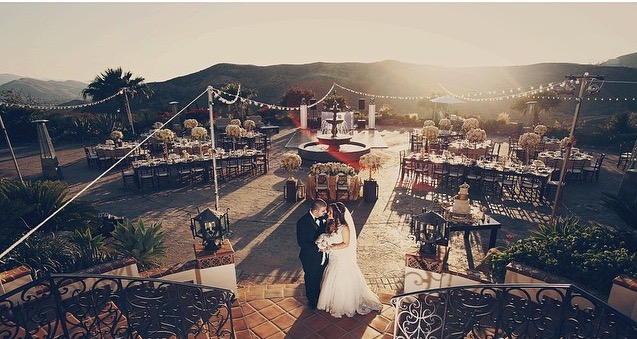 Last but certainly not least, we cannot forget about the artist that was present throughout the reception to paint the scene for the lovely couple. It will forever be a reminder of their wonderful day. Thank you again to the vendors who made the day possible, including SakoSan Photography, Ruzz Photography, Arm Production, Ladybugz Inc. and DJ Switch. It was an incredibly memorable day, and it was all worth it to see the big smiles on the lovely bride and groom, Khachik and Shakeh.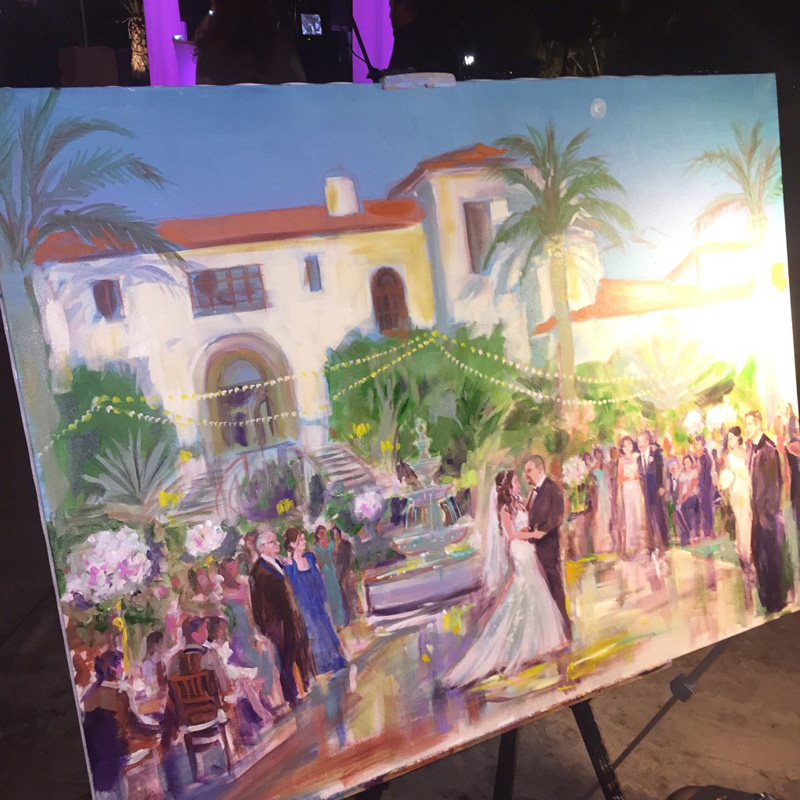 Social Share