Deciding on the design and décor of you wedding day is one of the most important decisions for your wedding day. While you want to make sure the design is trendy and stylish, you also want to make sure it feels right for you as a bride. The main component of a wedding's design is often the flowers that are incorporated throughout the day. When budgeting for your wedding, you should definitely invest a generous amount into the florals, as they will determine the look of your wedding.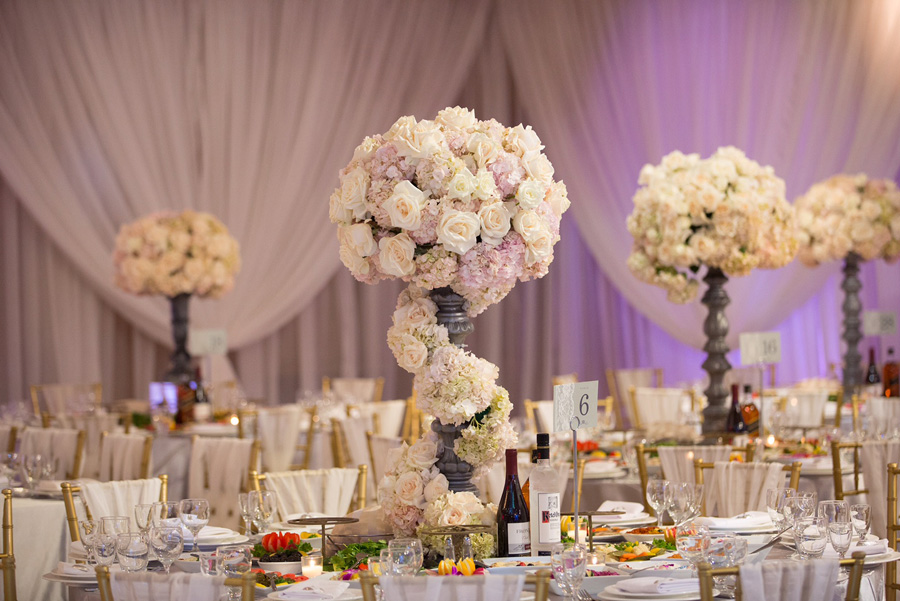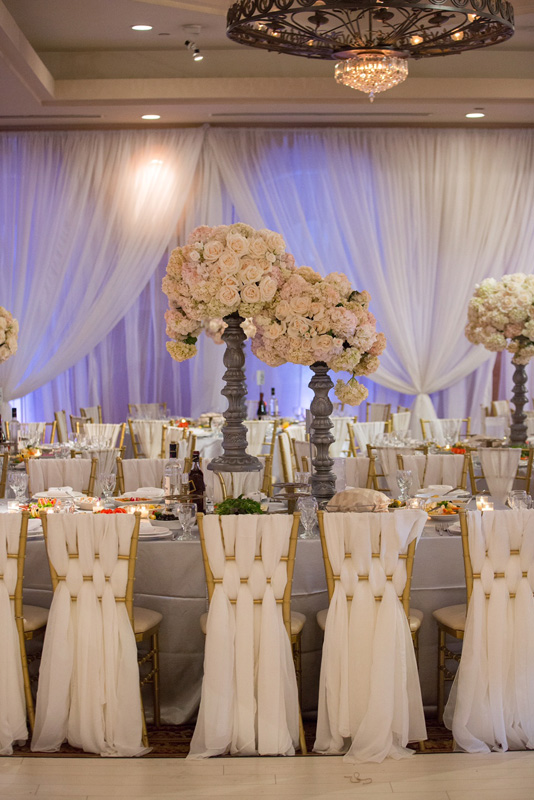 When deciding on your flowers and the design, I would highly suggest focusing more on your head table/sweetheart table, as that will be the main focus of your wedding reception. The head table is also where most photos will be taken, especially intimate photos of the bride and groom. I would suggest placing the cake table right next to the head table, either on the same platform or raised slightly behind it. Another option to consider is to rent a more elaborate table or even just a unique linen for the head table rather than using one provided by the venue. This will not only up the wow factor, but it is also another way you can incorporate your personal design into the wedding.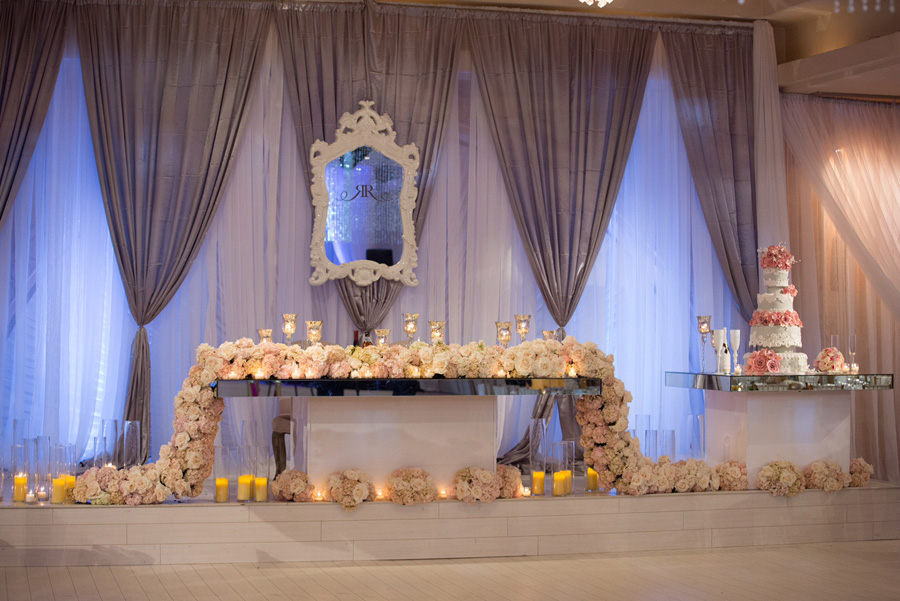 I would definitely suggest a nice back drop for the head table, either some type of draping or floral wall, of course depending on your budget. You can also do other rentals such as chairs, linens or table rentals for all the guests, and you can even add a customized dance floor.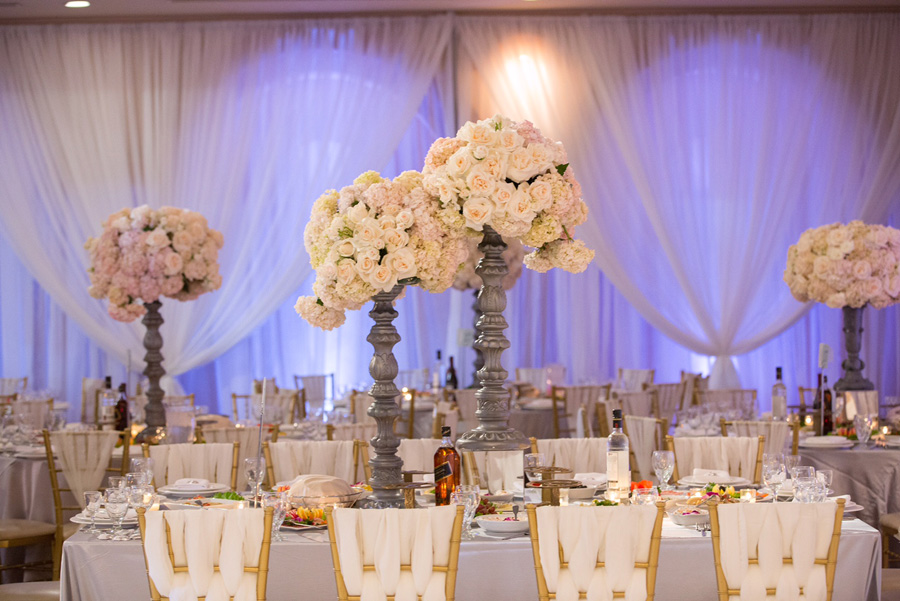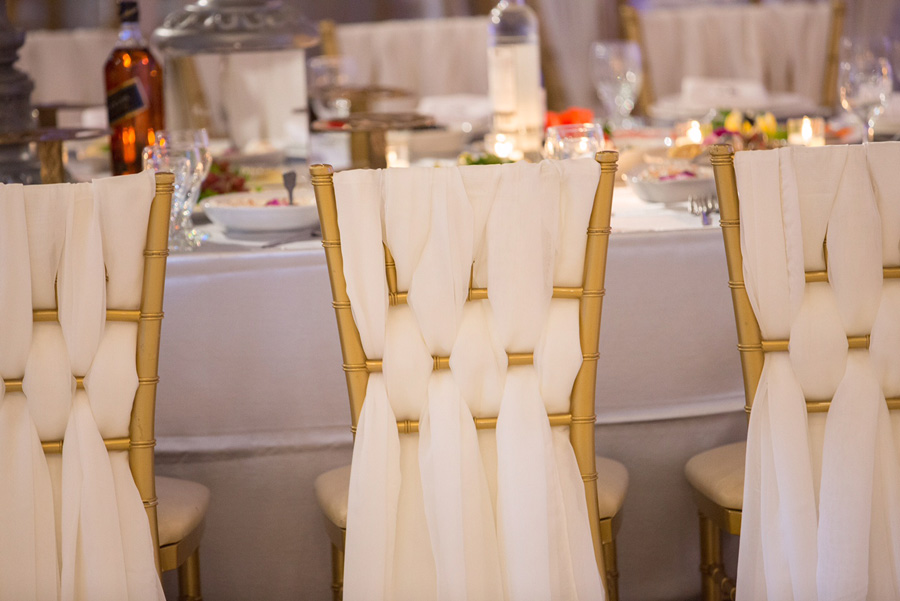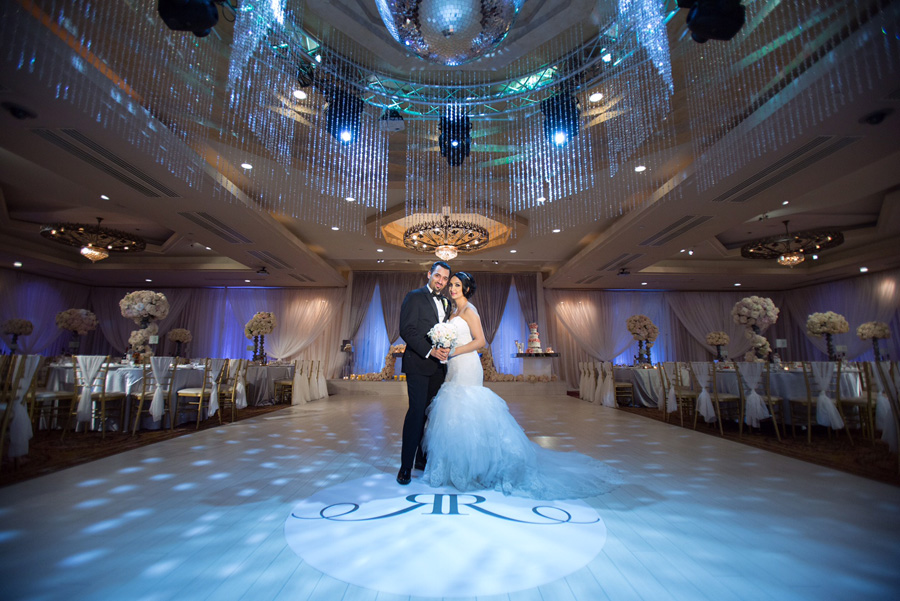 Most of your design ideas also depend on your budget. If your venue is already appealing to your needs, then there is no need for too many rentals such as chairs and tables. However, if you want to change the look, you can really create your own vision by using florals and rentals as long as it's a spacious venue. Sometimes, it's the most delicate details that make an impact on the overall design.
Social Share